Winners for Show Me Your Craft Space Linky Party....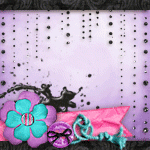 Here's your badge.
$10 Giftcard is...
#48 Rhonda-Bumblebee Creations
CTMH $10 Giftcard is...
#13 Donna & Sara
$20 Giftcard is...
#44 Scraphappymommy
Paper Pad is...
#61 Regina Easter

Please email so I can get your prizes to you! Congrats!!

Thank you all so much for sharing your spaces. It was so much fun to get a chance to look at your crafty spaces. We will have to do this again!!

New linky party starts in the morning.

Have a safe and wonderful Memorial Day!!